How To Wake Up Kids Who Don't Want To Wake Up
Mornings can be hectic for parents and sometimes one of the biggest obstacles to the routine is physically getting the kids out of bed. If your offspring are the type who can sleep no matter what's going on around them, here are some methods to get them moving.
Make sure they're getting enough sleep - Kids need a lot of sleep, but exactly how much? This list is provided by the National Sleep Foundation, and it's broken down by age:
Newborns (0 to 3 months): 14 to 17 hours each day. Infants (4 to 11 months): 12 to 15 hours each day. Toddlers (1 to 2 years): 11 to 14 hours each day. Preschoolers (3 to 5 years): 10 to 13 hours each day. School age children (6 to 13 years): 9-11 hours each day. Teenagers (14 to 17 years): 8 to 10 hours each day.
Let in the light - Sunshine can help pull snoozy little ones out of their deep sleep, so open the blinds or curtains to let the sun in and consider a sunrise alarm clock that gradually gets brighter for those dark winter mornings.
Give them a buffer - If you're one of those people who can throw back the covers and jump right out of bed, good for you. But a lot of us need a few minutes to roll around, stretch a little and let our eyes adjust before actually getting up and your kids may need that extra time too. Try giving them a little break to lounge between "wake up" and "get up" time.
Add in the noise - Alarm clocks really do work, but a morning playlist is definitely less jarring. Create one with a few of your kiddo's favorite upbeat songs to play during their buffer time and let them know that by song three they need to pull back the covers. You can always sing along obnoxiously to help them get moving.
If all else fails - When nothing else seems to work, try one of these effective ideas:
Let a younger sibling help with wake-up duty, either by letting them into the room or by telling the sleepyhead that their sibling is about to eat their waffle.
Wake them up and take the covers with you when you leave the room.
Tickle their feet until they hit the floor.
And as a last resort, you can always bribe them with screen time.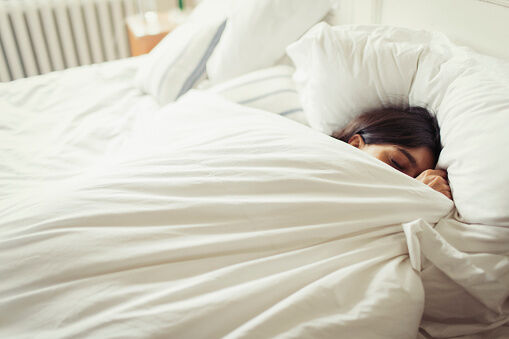 Charlie Munson
Want to know more about Charlie Munson? Get their official bio, social pages & articles on 92.5 WESC!
Read more