Dolly Parton Confirms Viral Story Shared By Fan
Dolly Parton has confirmed a touching story one fan shared on Twitter and has since gone viral.
A Twitter user named Chachi Chatters shared a tale of what happened the night she drove to New Haven, Connecticut to take her friend's daughter out to celebrate her graduation from Yale. Chachi took the friend's daughter to a concert, not naming the artist, and then, while "still high on the adrenaline" of the night stopped at a pizza place in New Haven to eat.
Chachi shares that while it was 2 am the place was packed so she sat down at the bar, only to realize that she was sitting right next to Dolly Parton, whose concert she went to that night. Dolly's table was soon called, and to Chachi's surprise, the superstar asked her to join her at her table.
"We talked about growing up, kids, health issues, husbands, politics, weather, pedicures. We sampled each other's pizza," she writes, adding that at the end of the meal they each paid their own bill, but then Dolly did something amazing. "She asked someone in her entourage for a pen. She took my ticket to her concert from my hand," signing it, "Love, Dolly Parton."
While this story may have some skeptical about its authenticity, Dolly confirmed to the Huffington Post that it's all true. Chachi notes, "Some days I wake up and still think it was just a dream. Then I walk to the wall and look at the framed ticket. And I still get goosebumps."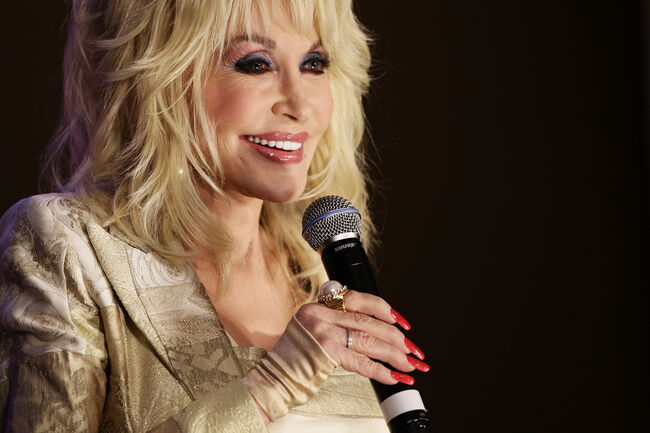 Charlie Munson
Want to know more about Charlie Munson? Get their official bio, social pages & articles on 92.5 WESC!
Read more