Restaurant Bans Kids Under 14
Everyone's been at a restaurant when a baby starts screaming or a toddler throws a tantrum and most parents do their best to quiet things down. It's no fun being a customer seated nearby when that happens, but we deal and generally feel glad it's not our kid to deal with. But a restaurant in Germany has a new solution: not allowing kids under 14.
At Oma's Küche, which ironically translates to Grandma's Kitchen, owner Rudolf Markl has banned anyone younger than 14 from eating there after 5pm. It sounds harsh, but he says he made the decision after becoming increasingly frustrated by children's antics. And we're not talking about crying or dropping food on the floor - kids in his restaurant would annoy other guests, pull on tablecloths, and even throw wine glasses!
Markl says the new rule targets parents that "smile, keep on eating, and don't care at all" when their little ones are being unruly. Basically he says it's directed at parents "who cannot control their children." And while some are outraged, Markl says many of his customers applaud his choice and say it'll offer an "oasis of peace" to patrons. And at least if anyone throws a wine glass, it'll be an adult.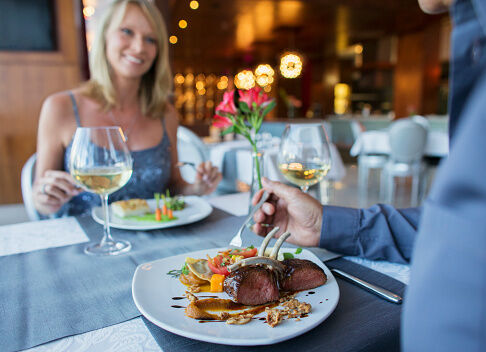 Charlie Munson
Want to know more about Charlie Munson? Get their official bio, social pages & articles on 92.5 WESC!
Read more