OB-GYN Helps Deliver Twins Hours After Giving Birth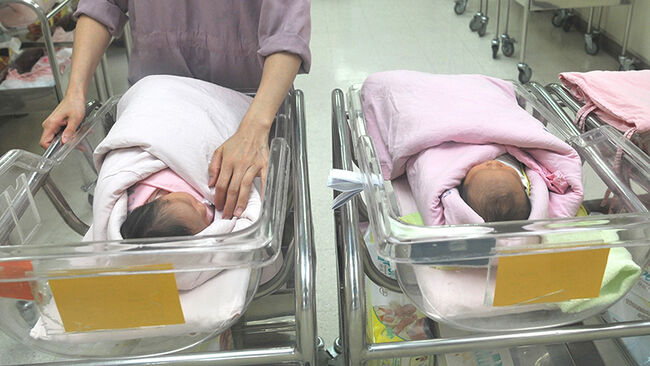 Obstetrician Hilary Conway had just given birth to her daughter, Verna, and was recovering at the hospital when she got a text from one of her patients who was going into labor. Katie Moss was having twins and Conway was her doctor, but they didn't think Conway would be able to deliver the babies because it was so close to her own child's birth.
But when Conway got the text she checked with nurses at Yakima Valley Farm Workers Clinic in Washington and found out Moss was in the room right next to her own. So Conway was able to be there to support her patient turned friend and help bring her twin babies into the world, just 14 hours after she welcomed her own.
"The fact that I got to help Katie deliver twins makes the amazing experience of delivering my own daughter that much more special—if it's even possible," Conway explains. "Honestly, what I did is not that remarkable. What's remarkable is how well the timing worked out and the support I got from my partner, Dr. Elizabeth Jacobson, and the nurses who watched Verna while I was in the delivery… and Katie. Let's not forget she delivered twins, that's much more amazing!"

Charlie Munson
Want to know more about Charlie Munson? Get their official bio, social pages & articles on 92.5 WESC!
Read more