Man Gets His Dying Wish: To Be Buried With Cheesesteaks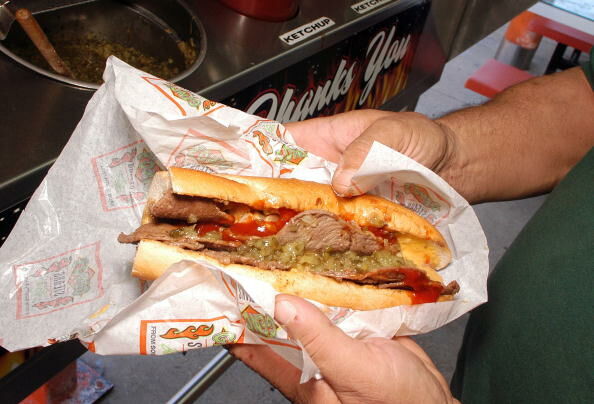 A man who always joked that he didn't want to venture into the afterlife hungry got his wish when he was buried with two cheesesteaks from his favorite sandwich shop — Pat's King of Steaks in Philadelphia.
According to his grandson, Dominic Lussi, when asked what he wanted to take with him when he died, Richard Lussi replied, "What do you think? Pat's cheesesteak!"
"No onions," his grandson said he would say, "because they'll come back to haunt me."
The 76-year-old father of four died of heart complications on Oct. 10
Richard Lussi loved the sandwiches even though he had a bad heart and his doctor had warned him to watch what he ate, said Dominic Lussi.
So the day before his funeral, his son, grandson and two friends made the trip to pick up cheesesteaks for the coffin. They had planned to buy just one until they remembered a piece of advice he had given them: "If you're going to Pat's you always get two, you never order just one."
Pat's owner, Frank Olivieri Jr., said he was flattered and bewildered by someone choosing to be buried with his sandwiches. As for what the second cheesesteak might be for, he speculated: "Maybe it's a bribe for Saint Peter."

Charlie Munson
Want to know more about Charlie Munson? Get their official bio, social pages & articles on 92.5 WESC!
Read more